CHAPTER 14: Best Practices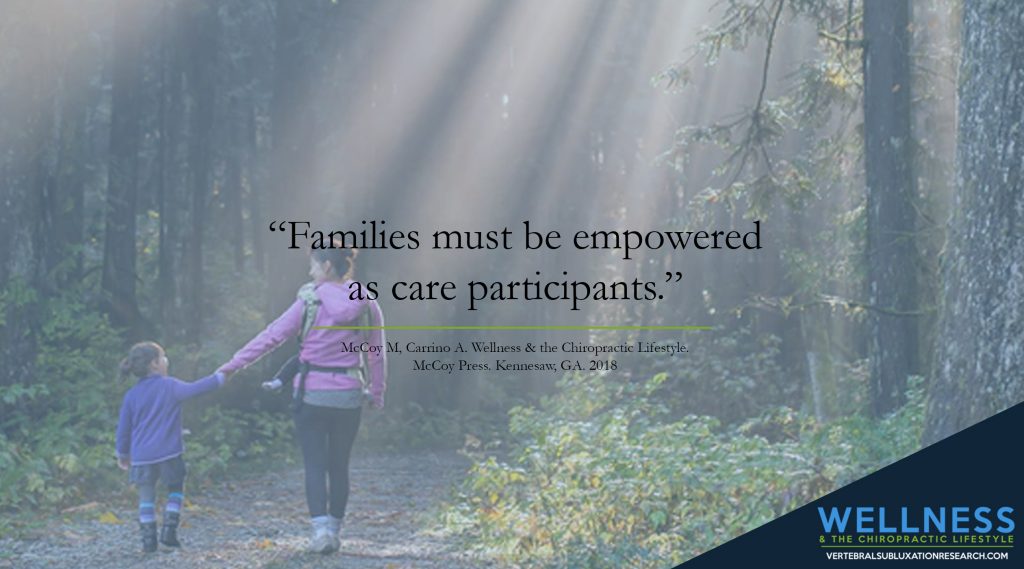 Chapter 14 Preview:
The amount of literature supporting a chiropractic wellness approach is steadily growing and this fact coupled with the imperative for evidence-based health care has spawned a guidelines movement. Numerous guidelines and  standards of care documents exist  on the  management of pediatric diseases, disorders and  syndromes both within   and  outside of  chiropractic.
Lately however, organizations and groups have begun to develop recommendations and guidelines for health promotion and wellness related to  women and  children's health.
According to the Council on Chiropractic Practice (CCP) vertebral subluxation may affect individuals at any age and   therefore chiropractic care may be indicated at any time after birth.  
Click one of the buttons below to return to the main book page or to purchase the book.